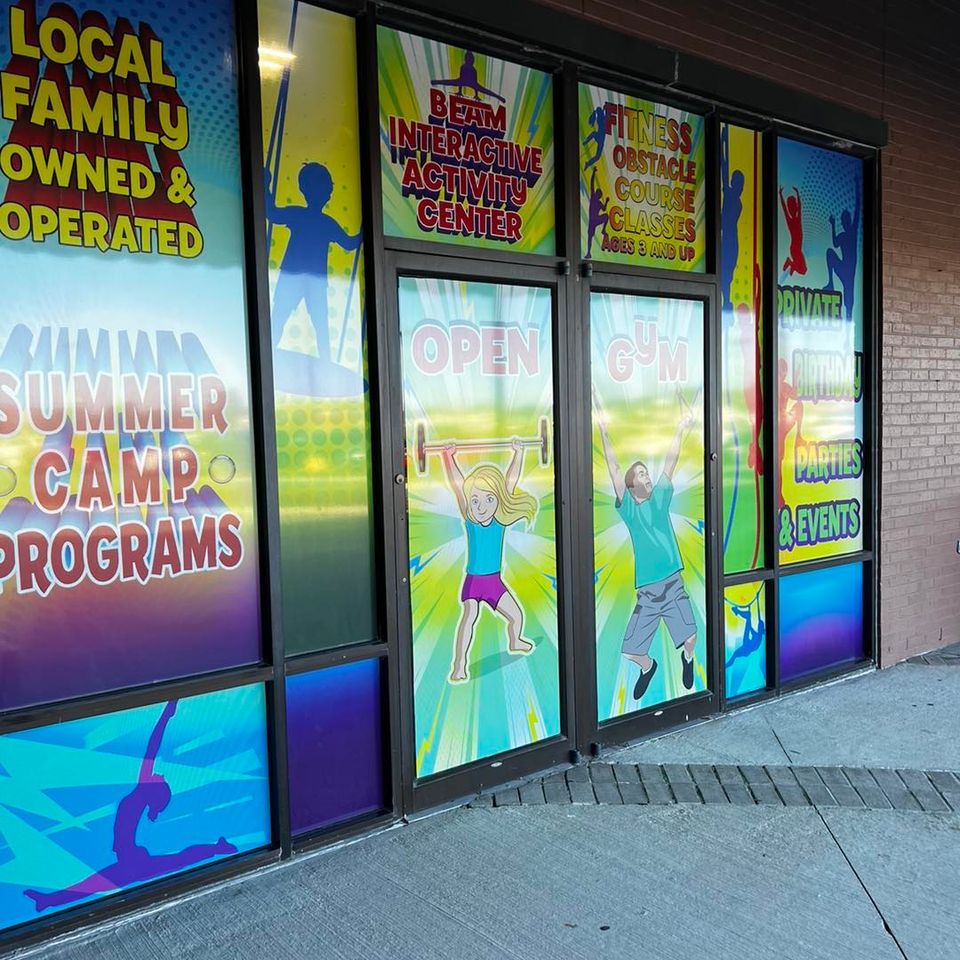 VB KidFit is a local family-owned self-branded Childrens' fitness center. Founded by VB natives Andy and Dasha Payne and with a passion to share their love for fitness with the community. VB KidFit has a mission of establishing a healthy functional fitness foundation in our youth. With two young daughters of their own, they quickly realized youth fitness has been heavily neglected across the board and action is needed. In March of 2022, the adventure began with the build-out. Opening the doors in June 2022 the mission is in full stride. Already VB KidFit had the honor to effectively change the path for hundreds of children by introducing them to the multiple physical and mental benefits with our programming. Regardless of if it's fitness camp, PE Class, or one of over 150 parties thrown at VB KidFit the promise is delivered "VB KidFit is the best fit for your kid". Hope to see you at the gym where kids grow mentally and physically stronger every day. Support local businesses so we can support the community.
Meet our staff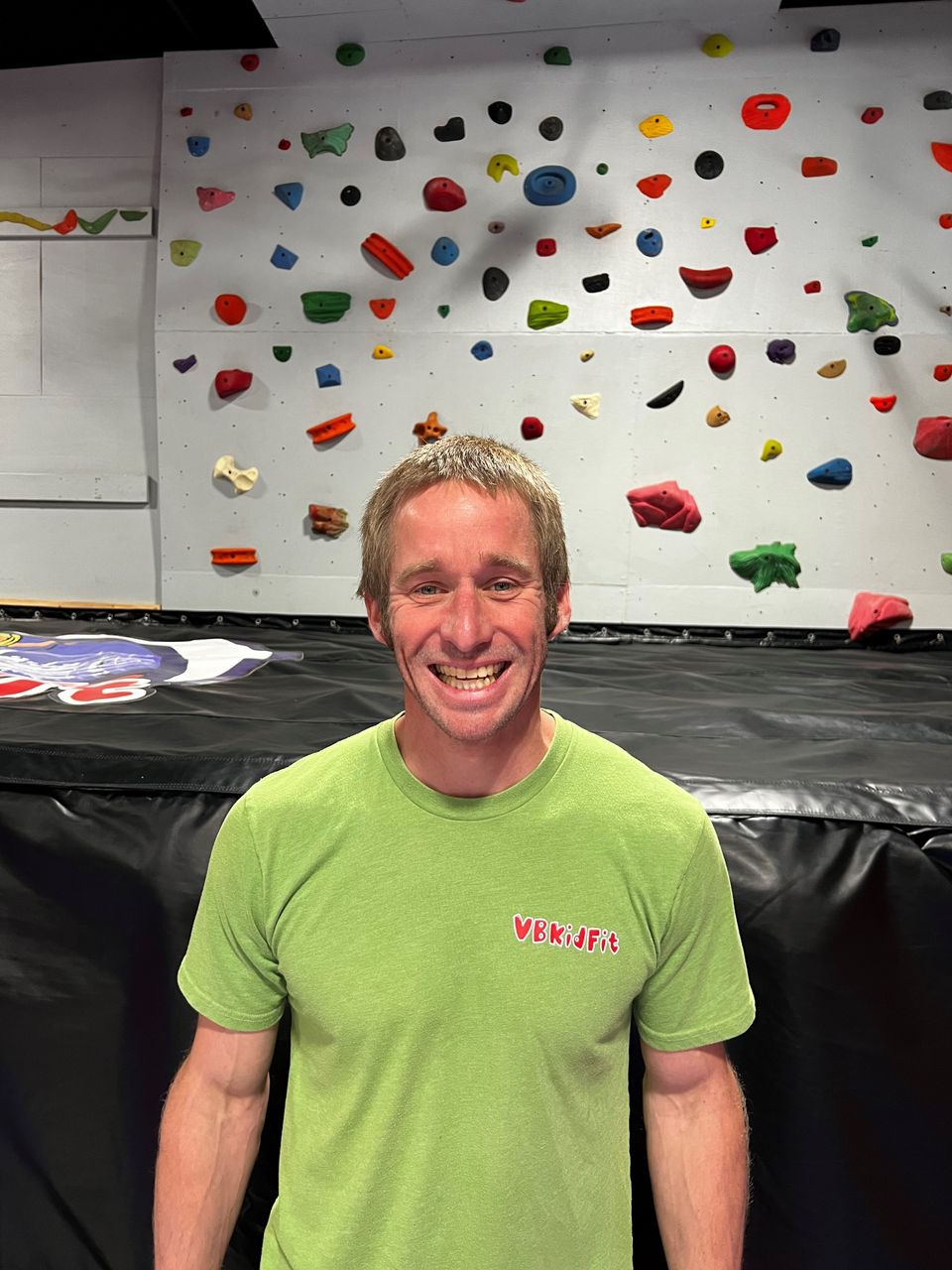 Meet Coach Andy, the founder and owner of VB KidFit. With his extensive background as a former Norfolk firefighter, Coach Andy has always prioritized fitness in his day-to-day life, and his passion for educating children on the importance of physical activity has been a constant source of inspiration. Coach Andy's enthusiasm for fitness is evident in everything he does, whether he is leading classes, hosting birthday parties, or training for his next 100-mile race. His dedication to promoting a healthy and active lifestyle is infectious.
At VB KidFit, Coach Andy has created a fun and engaging environment where children can learn and grow both physically and mentally. His innovative programming is designed to challenge and motivate children of all ages, while his welcoming and supportive approach ensures that every child feels valued and included.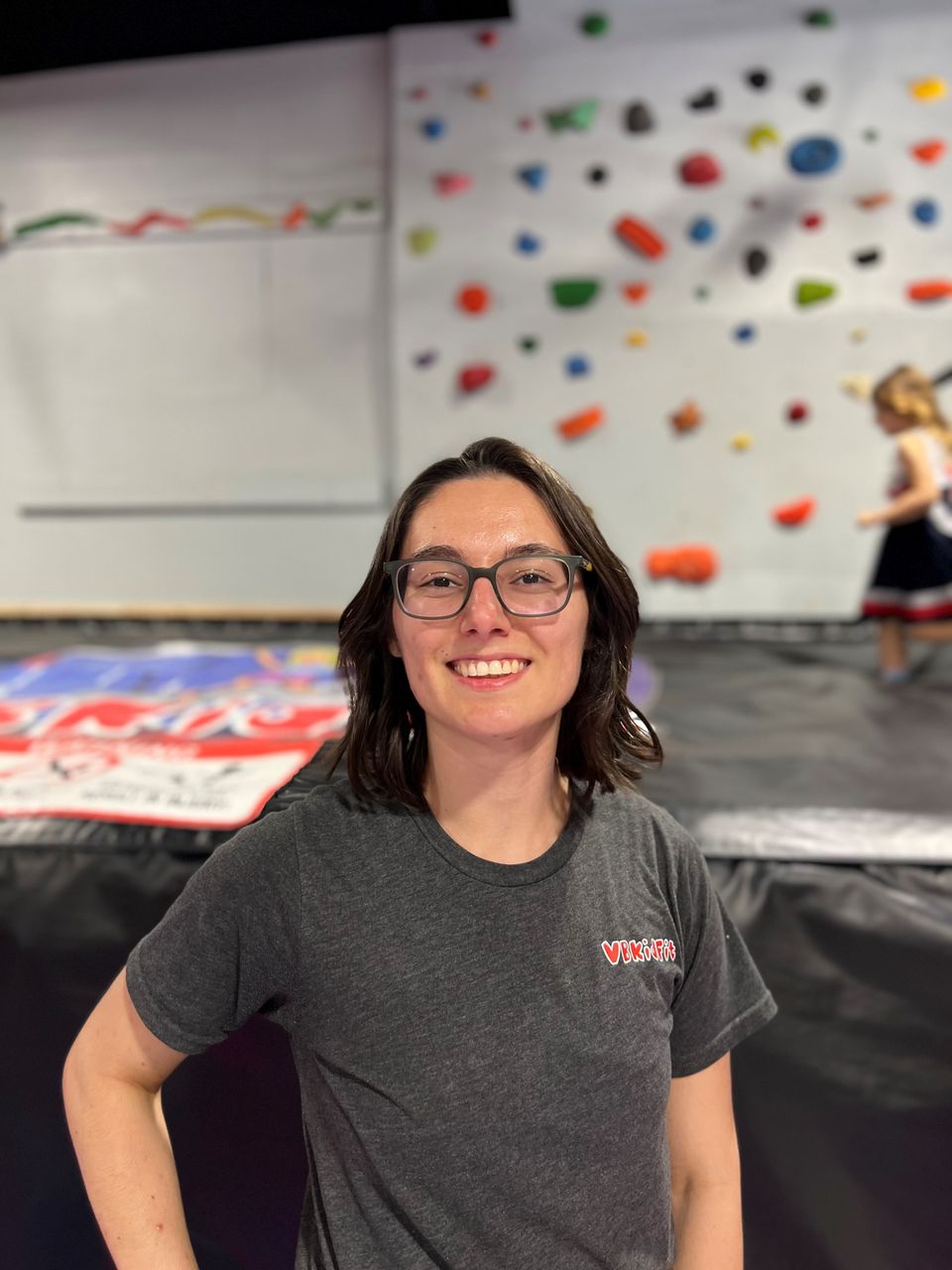 Meet Coach Annette! She has been working with kids of all ages since 2014, working in children's fitness since 2019. She loves helping kids feel empowered to do things they didn't know they were capable of. Her heart is to see all kids thrive physically, mentally, socially, and emotionally.
Outside of VB Kidfit Annette is active in her church serving as director of the children's ministry. She also makes art on the side which she sells locally and online. Check out her Instagram @alljoycreations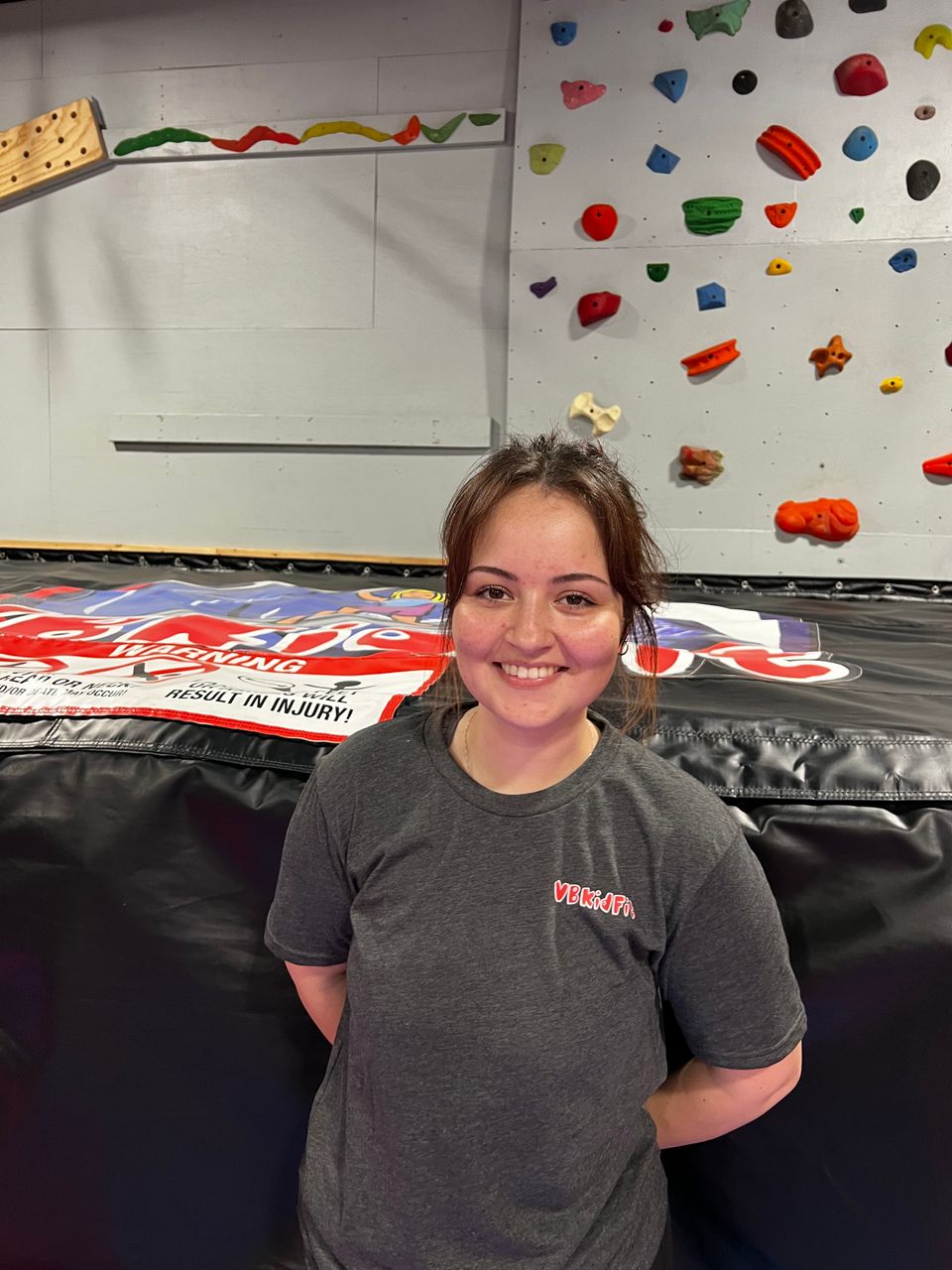 Meet Coach Sophia. She has been working with children since 2016. With years of experience in childcare, she knows how to motivate and encourage kids to achieve their goals and never give up. Although she recently began her own fitness journey, Coach Sophia is excited to share her knowledge and enthusiasm for fitness with children.
As a current nutritionist student, Coach Sophia is dedicated to promoting healthy lifestyles and helping people feel confident about themselves. Her diverse range of hobbies, including art, cooking, and going to the gym, highlights her commitment to overall wellness and living life to the fullest.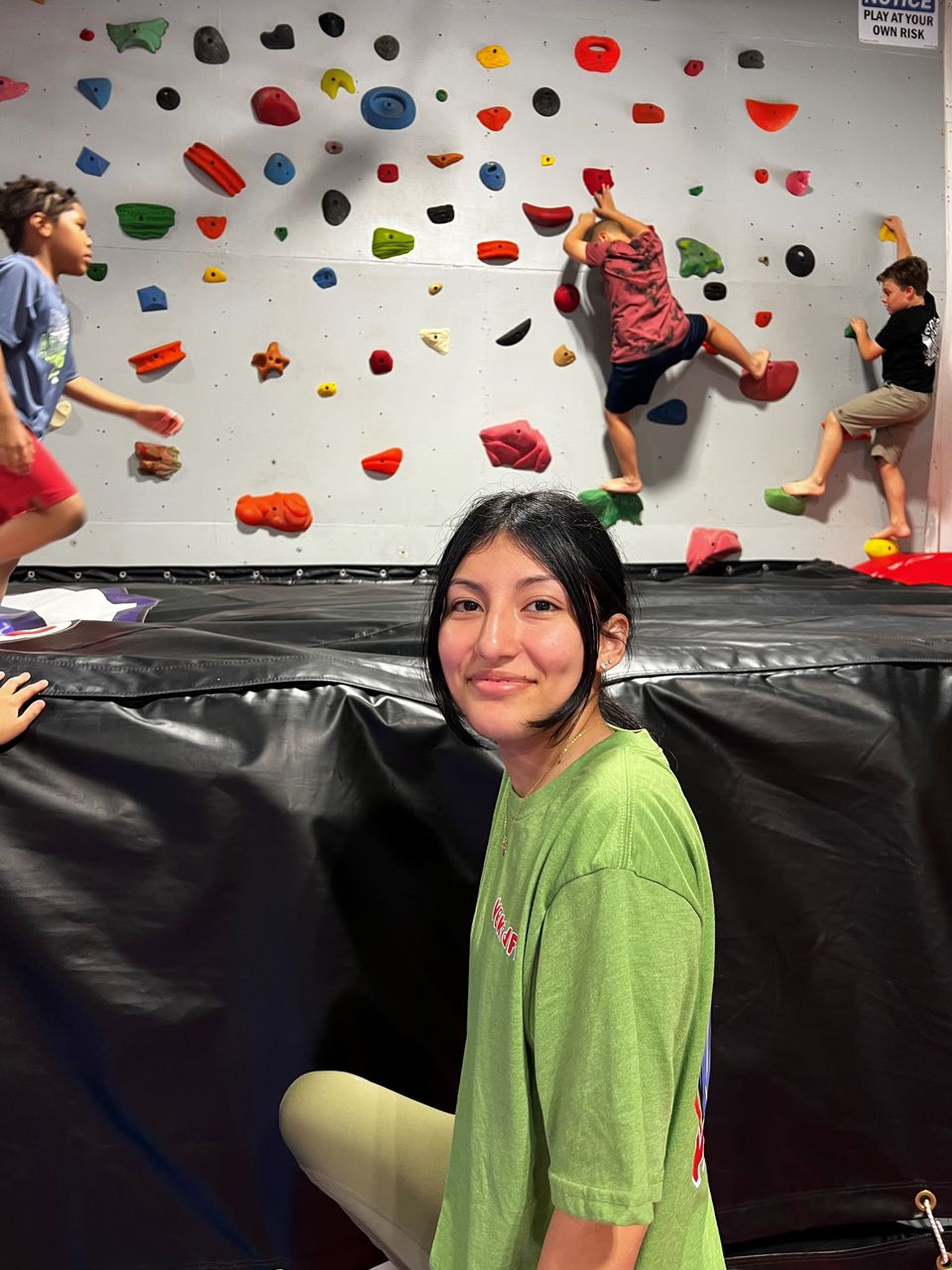 Meet coach Lissette - an energetic and enthusiastic fitness coach who loves to have fun and interact with others. Her outgoing personality and love for social interaction create a welcoming and supportive environment for all fitness levels.
Meet Coach Bradon. A caring and patient coach who is passionate about promoting an active and healthy lifestyle. He always makes sure everyone is having fun and creates a welcoming and inclusive environment where everyone can feel comfortable and confident.


Questions & Answers
Frequently Asked Questions
 
How does open gym work? 
Open gym is $12.50 per child and you can stay and play for 90 minutes. You can purchase a punch card for $100 which will give you 10 visits or sign up for a monthly membership for $50 that covers 2 kids.
 
What are the ages for Parents Night Out?
Our typical ages are 5 to 12.
 
What is a typical day of Fitness Camp?
Our day of fitness camp typically consists of free play, physical education lessons, and two structured workouts that focus on metabolic conditioning. Campers are required to bring their own water bottle and bagged lunch.
Can I bring my own food to Birthday party?
Yes, absolutely. Although we offer food packages, guests are welcome to bring their own selection of food.
What's the minimum and maximum age?
Although the majority of our programming is catered to kids ages 3 to 12, our facility can be set up for any ages, including adults, as we offer corporate team building events.

Ask About Our Current Specials & Party Packages
Choose from one of our value packages or create your own. Contact us today for a free, no-obligation price quote.

Call Now
(757) 318-0333